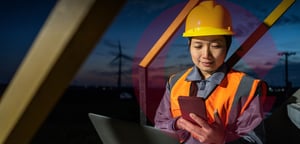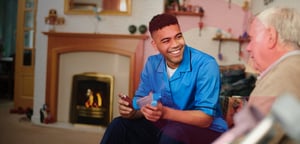 We're trusted by private and public sector organisations
Improve your outcomes with Tractivity
Designed with stakeholders at its core, Tractivity is a powerful software system that enables you to manage every aspect of your consultation and stakeholder engagement activities. Effectively map, engage, understand, and deliver compelling insights and improved outcomes. No matter what type or how many projects you're running.
Map & Organise
Engage & Listen
Analyse & Improve
Map your stakeholders and know them in detail
Create comprehensive profiles of all individuals and organisations that are stakeholders within your project and organisation.
Map their affiliations to better understand their interest and influence while keeping a close eye on what they are saying. Create real-time location-specific reports using Google Maps to evidence the ever-growing stakeholder landscape and the potential issues being raised.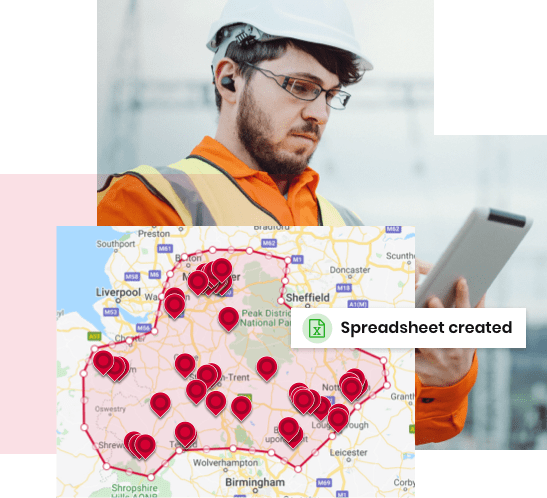 Create engaging communication and listen to your stakeholders
Sending the right information to the right stakeholders at the right time is crucial. Ensure engagement plans are developed based on your stakeholder mapping. Link tasks and objectives to team members and avoid any oversights.
Tractivity provides a complete range of media tools including surveys, emails and event management to help you target your audiences. Record all feedback received to demonstrate you are listening, strengthening your relationships.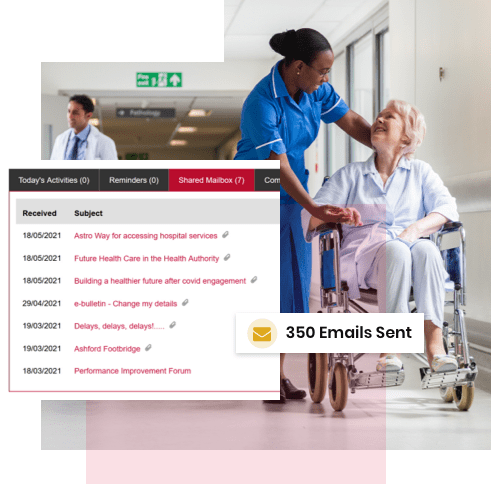 Unlock insights to help you make better decisions
Track and monitor the progress made by the team. Access real-time reporting that helps you understand the changes in your stakeholder relationships, identify those that aren't well engaged and track those voices that need to be listened to.
From highly customised visual graphs to detailed data reports, Tractivity makes it easy to drill into the data collected, allowing you to track trends, spot changes in attitude and help you prioritise your everyday activities across the team.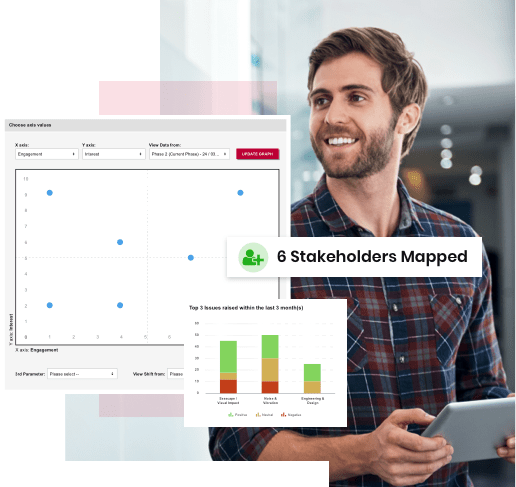 A single stakeholder management software system
Manage all your stakeholder engagement in one place. Tractivity has a complete range of features that supports stakeholder engagement best practices, so you can deliver unrivalled reporting and more meaningful engagements.

Unified contacts database
Eliminate the use of multiple spreadsheets, communication and reporting tools. Centralise all your contacts' information and engagement history in a single source of truth.

Stakeholder mapping
Categorise stakeholders by influence/interest levels, relationships and more. Track and filter feedback and engagements. Reports are available to output all information in a range of views.

Communication campaigns
Target your stakeholders with branded newsletter campaigns and keep your audience informed. Reach stakeholders by location or category-based filters and deliver unlimited emails.

Multi-project management

Easily manage all stakeholders and engagements across multiple projects. User access can be configured to allow a user to gain access to as many projects as required.

Interactive dashboards
Use a range of built-in dashboards to provide a clear view of all projects' KPI outputs. See trends over time as your project evolved and deep link into the granular data behind the summary graph.

GDPR compliance

Manage stakeholders' subscriptions with ease. All opt-ins and unsubscribes are tracked automatically. Only communicate with stakeholders that requested that communication, keeping you compliant.
Empower your organisation to deliver impact.
Shift your stakeholder management and consultations from manual interventions to an improvement in efficiency by 20%.
Tractivity brings clarity to your stakeholder landscape so you can focus on creating impact.
Centralise all stakeholder data in one system and free up time

Manage emails, surveys, invites and more from a single tool

Have a clear view of all engagement, issues and sentiment

Assign different user access levels per module and project

Store data in a 100% GDPR compliant and ISO certified system

Map stakeholders and track their evolution

Unlock powerful insights with 100+ reports

One source of truth for all consultation engagement

Tractivity has been revolutionary in terms of how we manage our stakeholders and the relationships with them. It's very user-friendly and very intuitive. It absolutely has added value to the organisation, speeding up our processes and holding all data centrally.
Lucy Dixon-Thompson
Transport for the South East