Engage-360 engagement portal
Meaningful feedback is fundamental to a successful project or consultation process. Bring your events and surveys engagement to a new level with Engage-360, Tractivity's complete engagement portal.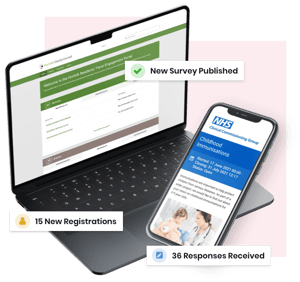 Discover Engage-360 Engagement Portal, Tractivity's powerful engagement tool.
Boost your stakeholder engagement and your brand awareness with Engage-360, our fully branded online platform. Enable your stakeholders to take part in surveys, register for events, and allow them to raise their grievances and issues of all kinds.
All information is automatically captured within Tractivity so you have complete control and can respond accordingly.
Engage-360 Engagement Portal gives you the confidence that you will not only deliver engaging surveys and events but that they form part of a 360-degree process.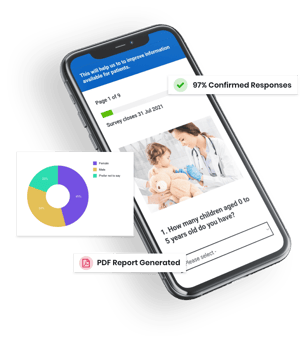 Create engaging surveys
Engage-360 is a cloud-based survey tool that allows you to:
Design surveys in a simple manner
Publish and update surveys quickly
Easily share your survey URL across your website, email, social media
Track survey responses by location
Report easily from within Tractivity
Communicate survey results rapidly to your Stakeholders

Deliver engaging surveys across your stakeholder landscape and have the peace of mind that your engagement evidence is automatically recorded securely within Tractivity.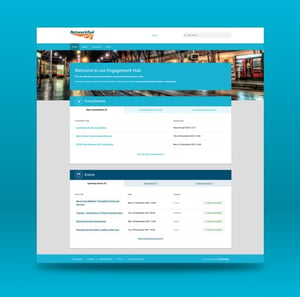 Promote your events
Streamline your events management with Engage-360:
Create events with support documents, images and links
Showcase multiple events in one single place
Promote events on social media, website and Eventbrite
Enable registration and automatically send confirmation emails
Allow stakeholders outside your database to register and attend
Automatically record all new contacts' details into your Tractivity database
Easily analyse attendance and feedback within Tractivity

Reach an audience beyond the stakeholders you already engage with. Engage-360 supports your events' success.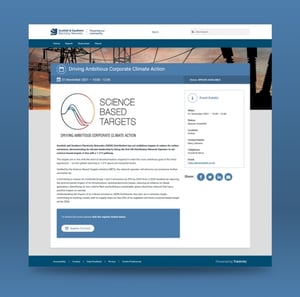 Engage-360 my account area
Provide stakeholders with an overview of their engagement with your organisation. With the account area, users can:
Easily create an account after registering for an event
Have a complete view of all events registered and surveys completed
Update details and events attendance
Register for new events quickly

Encourage stakeholders recurrent attendance and participation in your surveys by providing them with a clear view of their engagement history.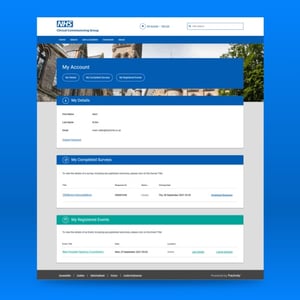 Deliver a 360° engagement process and set your consultation or project up for success.
By using
Tractivity
Engage-360 you will be able to manage
Consultations, Stakeholders and Communications
of all sizes
delivering clarity across your stakeholder network and peace of mind that all your engagement
evidence
is
recorded
safely and securely.
Create a fully branded experience
Engage-360 enables you to design a portal that's completely aligned with your organisation's branding. This will not only help increase your brand awareness but will also help build trust with your stakeholders.
Streamline surveys and events management
No more surveys in one tool and events in another. Centralise all your events and surveys in one place and simplify the way you communicate them to your stakeholders by sharing a single link to all activities.
Increase attendance and participation
Our portal makes it simple for stakeholders to be notified of upcoming surveys and events as well as search for the ones that are relevant to them. Users can select the ones they wish to attend and get quickly registered.
We work closely with our customers and stakeholders providing them with the opportunities to comment and give feedback on our business plans and services using Engage-360.
Tractivity allows us to manage our activity in one place ensuring our consented stakeholders' details are managed in a comprehensive and effective way.
Susan Duncan
Scottish & Southern Electricity Networks
See Engage-360 in action
Learn how Tractivity + Engage-360 can take your engagement activities to the next level. Book a personalised demo with us.