Efficiently engage with all your stakeholders across a range of projects and public consultation.
Energy organisations all rely on engagement with communities and stakeholders to ensure the future of their projects when obtaining permission for development.
Large and long term projects require consistent communication with a variety of stakeholders, from residents in the local community to the media and statutory organisations. Demonstrating that you are actively listening to stakeholders, tackling any issues arising and being fully compliant with conditions is the best way to lead to the approval of your projects and also obtain the support that will contribute to the projects' success.
We know how essential it is to have a project and stakeholder management solution in place that facilitates regular and effective stakeholder engagement.
Tractivity provides the most efficient way to manage all stakeholder engagement, projects and public consultation so your organisation can focus on delivering positive outcomes.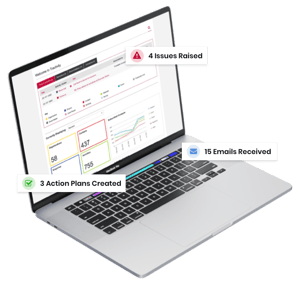 Manage stakeholders
Centralise communications
Capture interactions
Manage stakeholders across multiple projects
From pre-consultation through to submission of your planning application and all project phases in between.
By having a clear view of all the stakeholders involved, across multiple projects, teams can better organise their engagement and share intelligence. Easily view all stakeholder engagement activities from a single project or across multiple projects.
Eliminate silo working within your organisation. Manage and assign multiple users to each project and determine access levels, so all your team access the same data.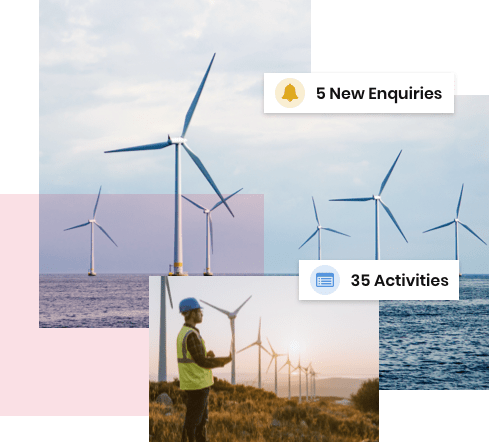 Build a real picture of your stakeholder
Keeping stakeholders engaged is crucial to support your reputation, avoiding project delays and minimising costs.
With Tractivity you can group your stakeholders into categories and engage with them based on their need for information and interest levels, creating a precise one-to-one communication strategy.
Avoid feedback fragmentation and save time. Tractivity stores all stakeholders' responses in a single place for easy access so you can understand issues, and topics of concern and analyse sentiment to act upon them.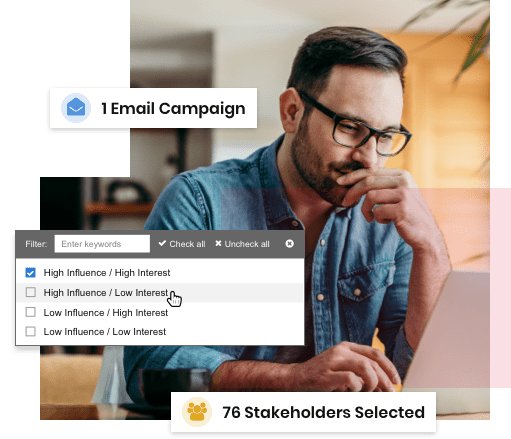 Demonstrate project compliance
Obtain a comprehensive overview of your projects and project phases and take away the manual burden of gathering data with our dashboards.
Demonstrate that every stage of your project is following legislation rules.
Gather relevant information in minutes with our real-time reports and show your project compliance during auditing processes.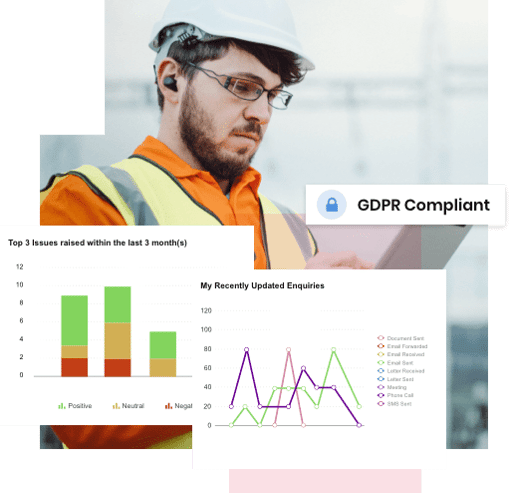 100% response rate obtained in a project
The EDF Energy Case Study
With Tractivity, EDF Energy has obtained a 100% response rate ensuring all stakeholder issues meet legal requirements.
They have reduced the administration burden, allowing time for valuable community engagement, which resulted in over 650 events being held and more than 130,000 stakeholder engagements made.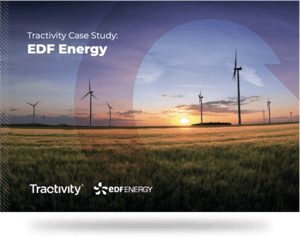 Energy, utilities & renewables organisations that trust Tractivity
Tractivity has helped us to record data in an accessible way for a large number of users.
Andrew Jardine
Scottish Power
Tractivity allows us to easily work on projects from beginning to end with clear visibility at each point. It is designed specifically for stakeholder engagement which is why it's the best tool for EDF.
Immy Sibley
EDF Hinkley Point C
Tractivity is a great system to use with multiple users, to track stakeholders and correspondence.
Suzanne Whitelock
EDF Energy Sizewell,
Spring The Agency for Change
See the power of Tractivity today
Discover why leading Energy businesses choose Tractivity to improve their stakeholder and project management. Book a personalised demo with us.