Manage your stakeholders strategically with Stakeholder Mapping
Set attributes
Create maps
Add phases
Analyse
Set attributes to score your stakeholders
Determine the criteria to include in your map, based on what's relevant to your project.
Assess your stakeholders and assign them scores against a series of attributes, such as interest, influence, relationship, sentiment, reputation, and relevance.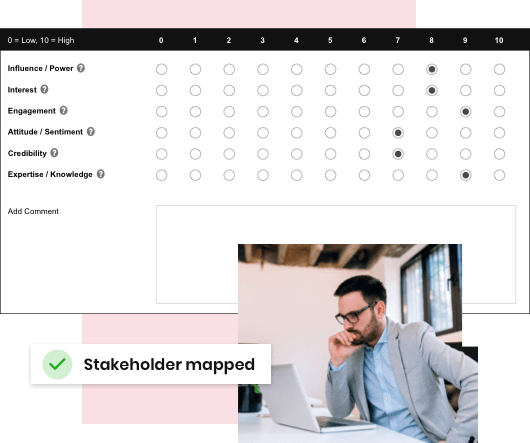 Generate your stakeholders' map
Generate charts that will compare up to three main attributes and provide you with a visual representation.
Switch between different attributes and instantly generate a new chart with ease.
Save your maps for later use and create as many as needed.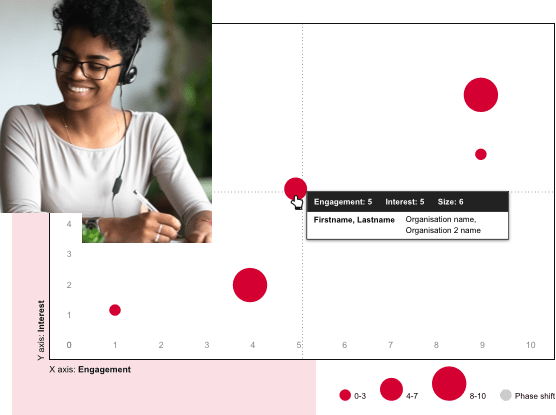 Add phases and track changes
Complete your stakeholder analysis and mapping by adding one or more phases to your mapping, according to your project needs and duration.
Keep track of how your stakeholders evolve compared to previous phases, and identify changes and trends.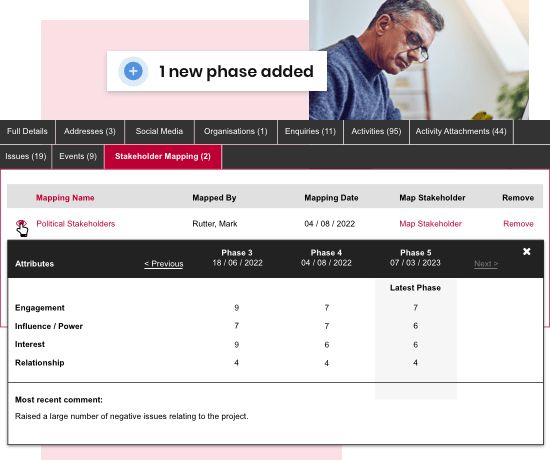 Analyse your stakeholders' evolution
Easily analyse how each of your stakeholders has changed over time with a visual representation of the shift in their scoring, based on the phases selected.
Save your analysis and export the stakeholder mappings as PDF or Excel files.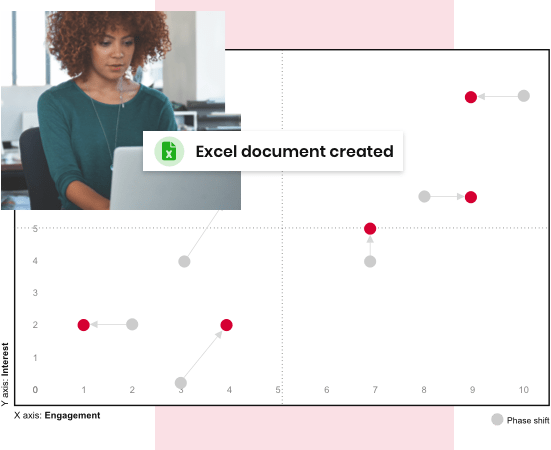 Refine your communications strategy with Tractivity's complete stakeholder mapping module
Assess & Categorise
Evaluate your stakeholders' positions and assign them scores against a series of attributes that are relevant to your project.
Monitor & Report
Monitor changes, track your stakeholders' evolution over time and report on all scores using scatter and bubble charts.
Engage & Improve
Create distribution lists based on the scores and deliver highly relevant communications for your stakeholder groups.
Monitor your stakeholders' relationship with your organisation, understand their expectations and unlock relevant insights to support the success of your project.
See the Stakeholder Mapping in action
The stakeholder mapping module is part of Tractivity's complete range of stakeholder communication and management tools, designed to support all your stakeholder engagement needs.
Discover how we can help you improve results. Get in touch for a
live preview of the stakeholder mapping module
.