Stakeholder engagement system features
The success or failure of a project often comes down to how well-managed you are with your stakeholders. Tractivity provides a complete range of features to help support a consistent approach to engaging with your stakeholders across projects.
Explore the features that will support effective stakeholder management and help you deliver more impact.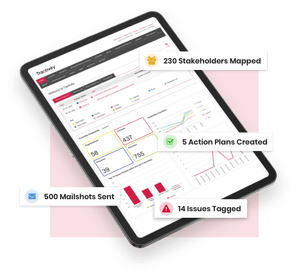 Start your stakeholder database with ease
Our team will work alongside your in-house experts to configure the system to meet your needs.
Or, if you're starting from scratch, we can recommend and build your system based on your business or project requirements.
Organise and streamline your stakeholder data
Our system features enable you to create projects and sub-projects and organise all activities across your entire team, ensuring efficiency.

Multi-Project Management
Gain the ability to manage stakeholders and engagements across multiple projects. Easily assign users to projects and control their permissions. Giving you total control and them vital insights at their fingertips.

Data Management
Improve your data integrity and quality. Tractivity automatically tracks and notifies users of any changes in a contacts' data. Whether it be a potential double entry or an invalid email address from a stakeholder leaving an organisation - Tractivity keeps you informed and helps reduce duplication and email bounce backs.

Task Management
Coordinate all activities across your team and multiple projects and never miss a deadline. Improve efficiencies by assigning tasks to colleagues with action dates. Tasks will be highlighted to all users through the Tractivity dashboard and reminders, and updates will be emailed to avoid oversights.
Map and plan your stakeholder engagement strategy
Identify, categorise and prioritise your stakeholders with our complete stakeholder mapping tool and create strategic plans to start engaging with them effectively.
Engage with your stakeholders and build solid relationships
Tractivity gives you the power to get close and personal with your stakeholders.
Capture all lines of engagement with our data management modules and understand your stakeholders at a more granular level. Create and deliver communication based on your stakeholders' precise needs, and show you are listening and acting upon their feedback.

Engagement Portal
Enhance your engagement with stakeholders with our fully branded platform. Empower stakeholders to take part in surveys, register for events and raise their grievances and issues of all kinds. All information is automatically captured within Tractivity so you have complete control and can respond accordingly.

Engagements History
Track, save and share a history of all the engagements with any stakeholder, from telephone calls, meeting notes and events to marketing campaigns across the whole team. Engagements are displayed in date order and exportable, so you have the latest information at hand.

Central Mailbox
Connect your project mailboxes to Tractivity to share and view emails in a few clicks. With the drag-and-drop email technology, quickly transfer emails and attachments from Outlook directly to stakeholders held inside the database. Stakeholders are instantly matched to ensure there are no duplicates.

Communication Campaigns
Target your stakeholders with newsletter campaigns that are on brand and inform your audience about your consultation, projects and events. Choose to reach stakeholders by location or category-based filters and deliver unlimited and personalised emails that are tracked for your intelligence.

Surveys
Design meaningful and interactive surveys using an array of question types and logic. Email surveys to a panel of stakeholders, target stakeholders by location or publish surveys through to your engagement portal for the whole community to get involved. All responses are automatically captured with a range of pre-built reports readily available to use.

Events
Automate your event management process, free up vital time and grow your events with confidence. Setup, invite stakeholders and promote your events through our online engagement platform. Link your registration pages to your website or social media platforms and have the responses automatically rolled in. Fully integrated with Microsoft Teams

Custom Forms
Custom design forms to capture meaningful data from panel/membership registrations, filing grievances and feedback to newsletter signups. All this and more can be created and quickly embedded within your website or linked to social media without any involvement from your IT department.

Attachments Record
Attach any type of document against a stakeholder record, from paper-copy surveys and photos to site visit reports.
Tractivity safely stores all the evidence required for intelligence or as part of a consultation.

Feedback & Issue Management
Capture feedback, analyse sentiment and tag any issues identified, enabling improved planning, policies, programmes, and services. Report and act on the issues affecting your stakeholders so you demonstrate engagement on the matters that make a difference.

Land Parcels with Google Maps
A powerful combination of custom-drawn locations within Google Maps or added postcodes with socio-demographic data. Segment your communications effectively and benefit from detailed analysis, tracking survey responses, issues and sentiment.

Activities Calendar
Have a clear view of all the activities assigned to you, your team and per project with the Activity Calendar.
Create activities with reminders, start and end dates and more, and use a set of filters to search for activities by type, owner and status.

GDPR Compliance
Easily manage your stakeholders' subscription preferences. All opt-ins and unsubscribes will be tracked automatically. Restrictions are in place to ensure you only communicate with the right stakeholders that have requested that line of communication, keeping you on the right side of GDPR.
Unlock powerful insights to support better decisions
Designed and built to deliver clarity and insight, interactive dashboards enable you to summarise key data and deliver tailored reports.
Create powerful and engaging reports to show your KPIs and quickly see the data that matters to you and your team.
Access Real-Time Political Data With Mapolitical
Being able to find, maintain and target a list of high-influence political and media stakeholders can be both challenging and time-consuming.
Mapolitical is a leading political and media data source that allows you to reach the people that matter to you.
Map MPs, Councillors, Officers and Media contacts down to street level and access their information directly within Tractivity.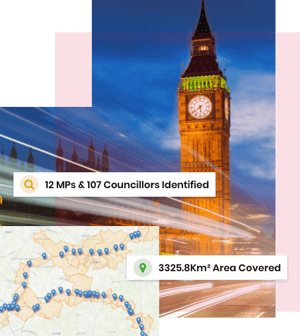 Customer Support
Coming on board with any new software can be challenging. That's why at Tractivity we do things a little differently. All onboarding and configuration are carried out online with your dedicated Manager. We'll walk you through the setup, help import your data and >scheduleregular reviews.
No Hidden Extras, limits or restrictions. All Tractivity features are included in our annual subscription fee and there are no limits on the number of records we store. With Tractivity you grow your results without growing your costs.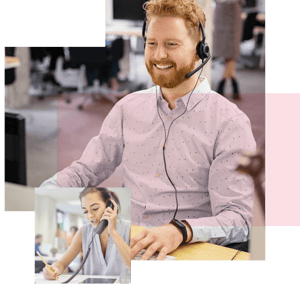 Data Security
With Tractivity all your stakeholder data is secure and confidential.
Tractivity holds both ISO27001 and Cyber Essentials Plus accreditations and is cloud-based in a highly secure environment. Our system meets the latest HIPAA standards, is monitored 24/7/365 and includes:
Antivirus and malware protection
Intrusion Detection
Web Application Firewall (WAF)
Regular Vulnerability Scanning
OS file integrity monitoring
OS level patch monitoring
Managed portal & dashboard interface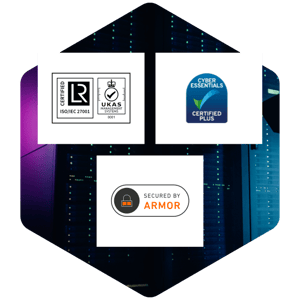 Tractivity Integrations
Tractivity enables seamless integration with a myriad of systems and applications:
Teams - create and manage Teams Meetings

Google Maps - display stakeholders on maps

Google Address Lookup - search for stakeholder addresses

Email Servers (including Office 365) - for emails or connecting to a mailbox

Calendar Applications - add event invitations to your calendar

Word / Excel / PDF - generate reports


Custom integrations - available with other systems or APIs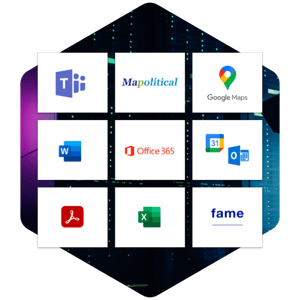 Software Updates
Tractivity systems are all upgraded on a regular basis, based on the feedback from our customers and developments that are brought by our expert development team.
Our large feature releases happen every 3 to 4 months, and smaller bug fix updates happen between these. The releases are always completed outside of working hours, usually starting after 7pm, and clients are always informed when their system will be unavailable.
We strive to provide you with the best and most up-to-date stakeholder management system to support your productivity so you can focus on delivering improved outcomes.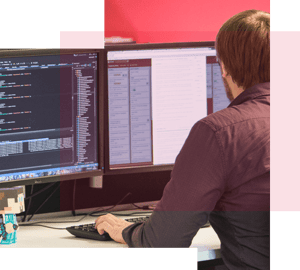 Download the Tractivity Features Explained
Whether you're streamlining your stakeholder engagement, researching the market, improving your processes or in need of rationalising your software portfolio, Tractivity is the system for all your stakeholder management needs.
Designed and built from the ground up to give you the necessary tools to excel in your role and communicate more efficiently within your stakeholder network.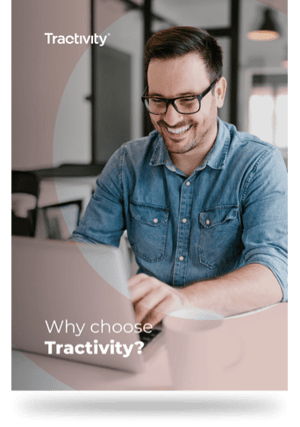 Start your journey towards effective stakeholder engagement
Discover why organisations like the NHS, BBC, Network Rail, Scottish Power Renewables, City of London and many more trust Tractivity for improved stakeholder management.