Supporting the HIP2 Programme
At Tractivity we are supporting many NHS Trusts in engaging and consulting with the community and helping them engage with key stakeholders while keeping them interested in their projects.
Discover why Tractivity is the system of choice for the HIP2 Programme.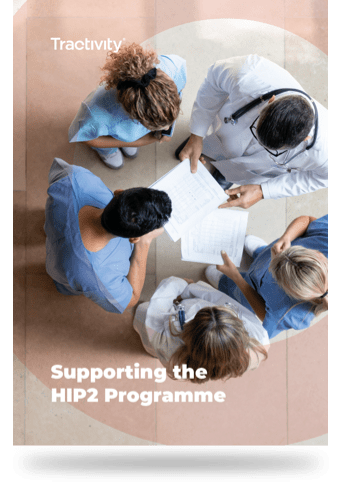 What's inside:
Tractivity is the ideal tool for projects and programmes like the HIP2, particularly where there is a reliance on needing to work with a wide-ranging number of stakeholders.
Download our whitepaper to find out more about:
Why Tractivity is the best solution to support the HIP2 Programme;
Who are the organisations using Tractivity for the HIP2 Programme;
What NHS clients are saying about Tractivity's solution for the Programme.
Discover more of Tractivity's content
Sign up for our newsletter
Receive content about stakeholder engagement, leadership, news and more, delivered monthly to your inbox.