Improve Your Data Quality
Poor data quality is frequently the cause of a CRM system no longer being used. In this checklist, we bring six steps you can follow to start improving your data quality.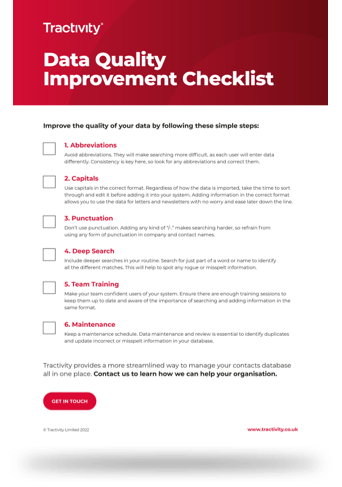 Discover more of Tractivity's content
Sign up for our newsletter
Receive content about stakeholder engagement, leadership, news and more, delivered monthly to your inbox.