GDPR Compliance and Stakeholder Engagement
If your business or organisation collects or uses data from EU citizens, regardless of whether you are based in a non-EU country, then GDPR applies to you.
Tractivity has created this helpful guide to support your organisation.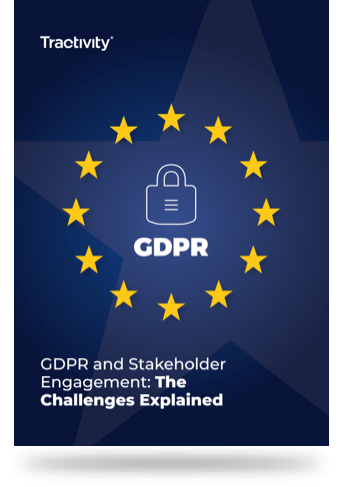 What's inside:
The GDPR key principles;
What are the consequences of the breach;
The implications for stakeholder engagement;
Lawful justifications for processing data;
The individual rights you must be compliant with;
The steps you can take now to ensure your compliance.

In this guide, we look at the implications for the process of Stakeholder Engagement, which is a primary concern for many organisations, both in the public and private sectors.
Discover more of Tractivity's content
Sign up for our newsletter
Receive content about stakeholder engagement, leadership, news and more, delivered monthly to your inbox.