Stakeholder engagement plan
A stakeholder engagement plan is essential to any large or small organisation.
Understanding and engaging with stakeholders is an important process for any business, no matter the size. From small local businesses to large corporations, every organisation should dedicate some time to understand and listen to all groups they affect and interact with.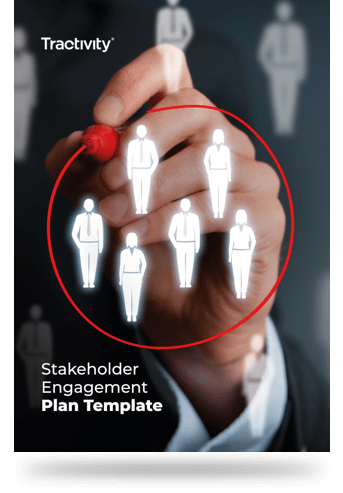 Businesses must make sure to be compliant with needs and regulations, whether it is to start a project, manage multiple existing ones or simply handle the day to day activities.
If your business or project impacts a community - which 99% of them do - you will need to think of a plan to:
avoid issues,
engage stakeholders efficiently,
report on your progress.
A plan is vital to increase the likelihood of success.
Having a stakeholder engagement plan in place can make the difference between a project's success or failure.
That's why all activities related to stakeholder management must be planned.
What's inside:
In this complete stakeholder engagement plan we cover:
Why you need a stakeholder engagement plan;
How to prepare an effective stakeholder engagement plan;
The detailed steps your plan must have.
It also includes a stakeholder engagement matrix you can download and start using.
Discover more of Tractivity's content
Sign up for our newsletter
Receive content about stakeholder engagement, leadership, news and more, delivered monthly to your inbox.