Why Stakeholders Matter
In this guide, we look to help you understand who a stakeholder is, why they matter and how engaging them can help you reach your business goals.
By the end of it you will have a clear view of all of this, and the steps you need to get there.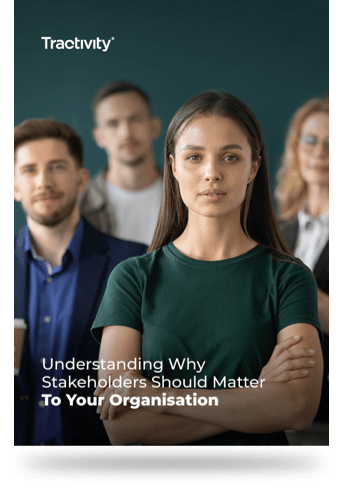 Perhaps you have a project that is failing to get off the ground or is meeting resistance. Maybe you feel that your business could be more successful.
Potentially, you may be interested in knowing how harnessing the opinions of stakeholders inside and outside of your business could benefit your reputation, long term success and profit.


What's inside:


What is a stakeholder;
The stakeholder types;
What's the importance of stakeholders;
The different stakeholders to identify;
How to map your stakeholders;
Why understand and track issues that matter to stakeholders;
What you need to get started - the 6 Step Plan;
Our checklist for success.


Discover more of Tractivity's content
Sign up for our newsletter
Receive content about stakeholder engagement, leadership, news and more, delivered monthly to your inbox.